We're Just Sayin' with Vickie Sawyer

Welcome to "We're Just Sayin'" – Your Weekly Dive into North Carolina Legislation!
Tune in every Friday from 11am to 12pm for a thought-provoking and engaging radio show that delves into the heart of North Carolina politics and policy-making. Hosted by the dynamic and dedicated North Carolina Senator Vickie Sawyer, this show is your one-stop destination to stay informed about the latest legislative developments in the state.
Senator Vickie Sawyer, a passionate advocate for a better North Carolina, brings you insightful discussions, expert analysis, and insider perspectives on the critical issues shaping our state's future. With a commitment to fostering an inclusive environment, Senator Sawyer ensures that "We're Just Sayin'" is a platform where diverse voices are welcomed and respected, regardless of beliefs or political affiliations. Her goal is to create a united and thriving North Carolina where every citizen's voice matters.
Catch the show on WSIC radio stations at 105.9FM, 100.9FM, and 1400AM – providing you with multiple options to tune in and stay connected. For those who prefer to watch as well as listen, the show's live stream is available on wsicnews.com and various social media platforms. Join the conversation, ask questions, and be a part of the dialogue that shapes North Carolina's future.
"We're Just Sayin'" is more than just a radio show; it's a commitment to transparent, informed, and engaging discussions about the legislative landscape that affects us all. Don't miss out on your chance to be informed, inspired, and involved – join Senator Vickie Sawyer every Friday from 11am to 12pm, and let your voice be heard.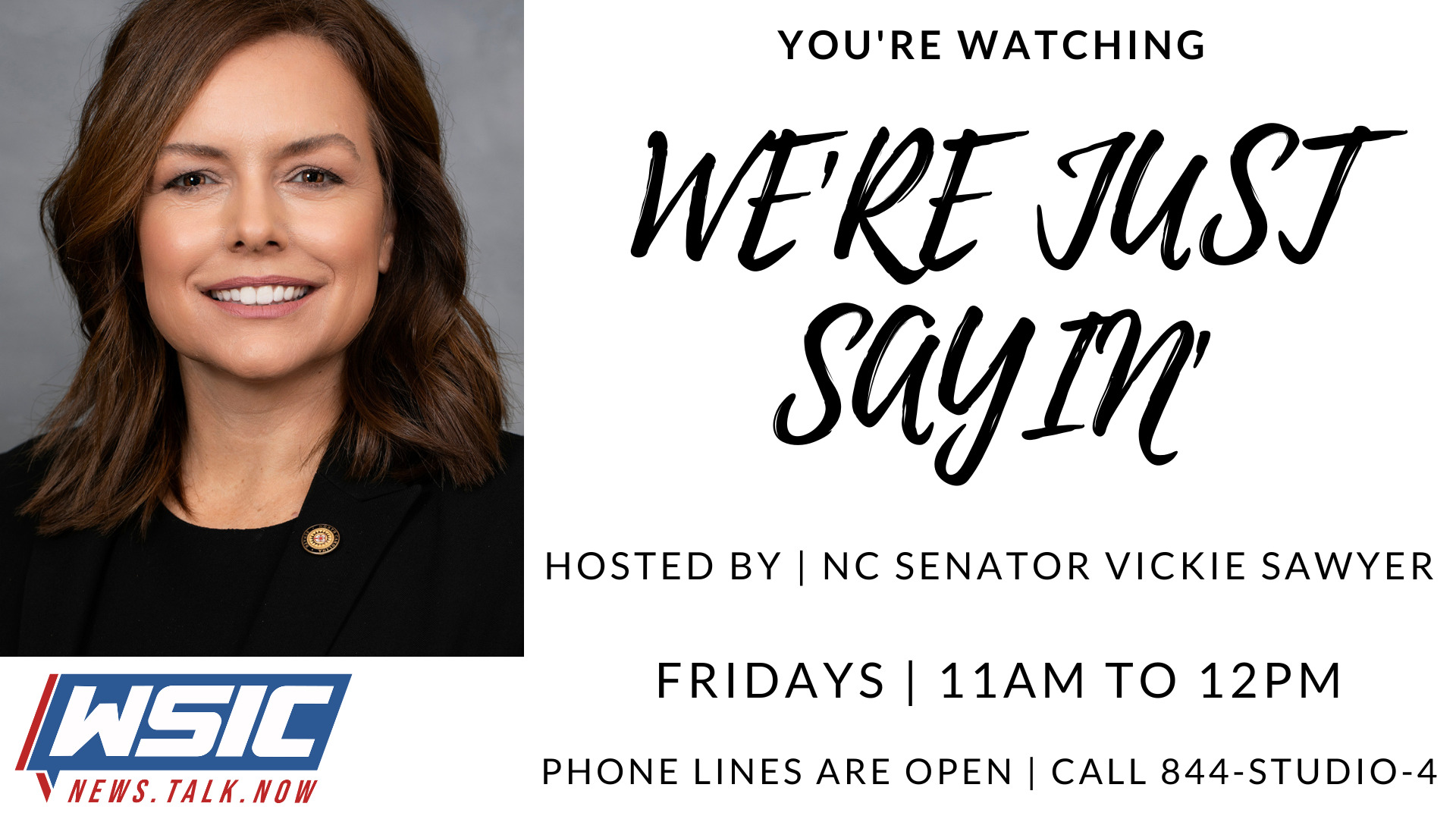 Republican – District 34 – Iredell, Yadkin
Mailing Address:
300 N. Salisbury Street, Rm. 410, Raleigh, NC 27603
Phone:
(919) 715-3038
Email:
[email protected]
CLICK HERE
to visit Vickie's website