Dollars & Sense with Joshua Dobi, CFP®
Welcome to Dollars & Sense with Joshua Dobi, CFP®
About the Show: Prepare to gain valuable financial insights and smart investment strategies as Joshua Dobi, a seasoned Certified Financial Planner® (CFP®), takes the airwaves by storm every Thursday from 4 pm to 5 pm on WSIC. Join us for an hour of comprehensive financial advice and expert guidance that will empower you to make informed decisions for your financial future.
Unlocking Financial Opportunities: During Dollars & Sense with Joshua Dobi, we strive to unlock the potential financial opportunities that lie ahead for you. Whether you're planning for retirement, building your investment portfolio, or seeking guidance on wealth preservation, Joshua Dobi's expert analysis will guide you towards making informed and confident financial decisions.
Topics We Cover: Our show delves into a wide array of financial topics, ranging from investment strategies, retirement planning, tax-efficient solutions, risk management, and estate planning. Joshua Dobi will explore the latest market trends, economic insights, and financial news, providing you with practical advice tailored to your unique financial goals.
Empowering Your Financial Journey: At Dollars & Sense, we believe in empowering our listeners with the knowledge and tools to achieve financial success. Joshua Dobi's engaging and approachable style ensures that complex financial concepts are made accessible to all, allowing you to stay informed and proactive about your financial journey.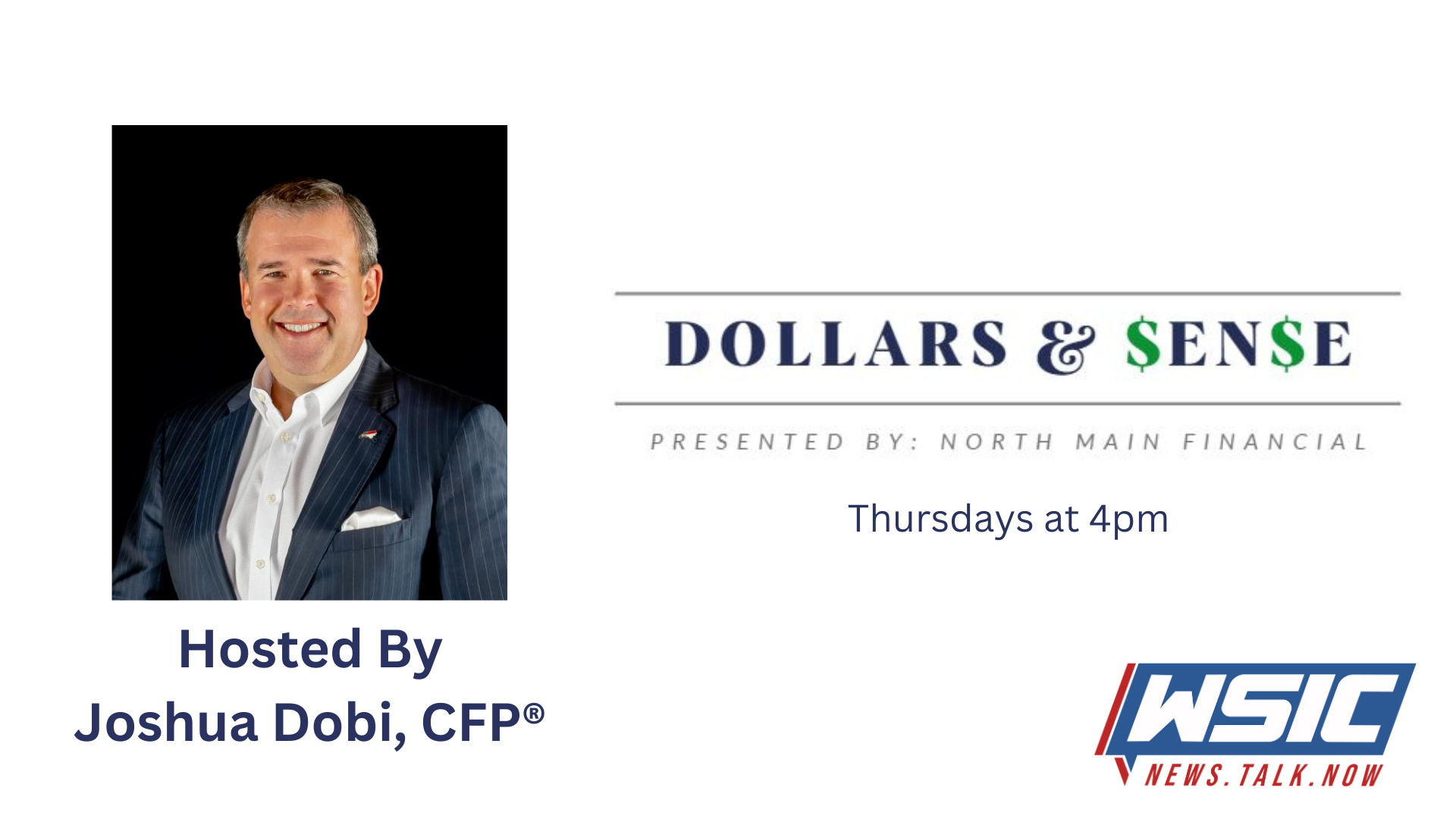 Stay Connected with Joshua Dobi: For further financial guidance and to learn more about Joshua Dobi's services, visit Joshua Dobi's page. Here, you can access resources, book consultations, and explore how Joshua and his team at North Main Financial Group can help you reach your financial aspirations.
Tune In: Don't miss Financial Insights with Joshua Dobi, CFP® every Thursday from 4 pm to 5 pm on WSIC. Mark your calendars for a weekly dose of invaluable financial wisdom and strategies that will put you on the path to financial security and prosperity.
Meet Joshua Dobi
Joshua Dobi, CFP®, has been assisting clients with their financial needs for almost two decades. He is registered to work with a broad spectrum of financial instruments including:
Stocks, Bonds, Options
Mutual Funds
Annuities & Life Insurance
Limited Partnerships & Real Estate Investment Trusts (REITs)
Investment Advisory Services
Joshua has a Bachelor of Arts degree in International Business from Grove City College. In addition to his securities & insurance registrations and license, Joshua is a CERTIFIED FINANCIAL PLANNERTM professional. The CFP® curriculum, examinations, and trademarks are administered by the Certified Financial Planner Board of Standards, Inc. (www.cfp.net).
Contact the North Main Financial Group
Office: 704-987-1425
Joshua's Cell: 704-765-2444
Website: NorthMainFinancial.com
E-mail: [email protected]