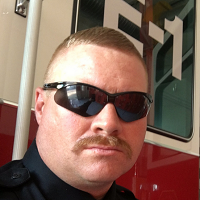 WBTV is reporting that a group of Mooresville firefighters and some police officers are getting ready to hit the pavement in honor of one of their own. Captain Brian Yon of the Mooresville Fire Department died from an illness last October, leaving behind his wife, Carrie, and two kids.
Those who knew and worked with him want to make sure his family is taken care of. The group is running in his honor starting Friday as part of the Palmetto Relay 200, a 200-mile race from Columbia to North Charleston, S.C. Yon's fellow first responders say their participation is all in an effort to give back.
"We work together so often we become a second family, and we all told Carrie when this tragedy happened that we would be there for her and for the kids, and this is just another way to show that hey, we're not going anywhere," Justin Sigmon, with the Mooresville Fire Department, said.
Their goal is to raise $10,000 by the time the race wraps up on Saturday. By Thursday morning, more than $2,500 had been donated.
Those who want to contribute can do so via the GoFundMe page.