The Scoreboard w/ Joe Berg
your ultimate source for high-energy sports coverage! Tune in to our dynamic radio show, airing Monday through Friday from 6 to 7 pm, as we dive deep into the world of local, collegiate, and professional sports.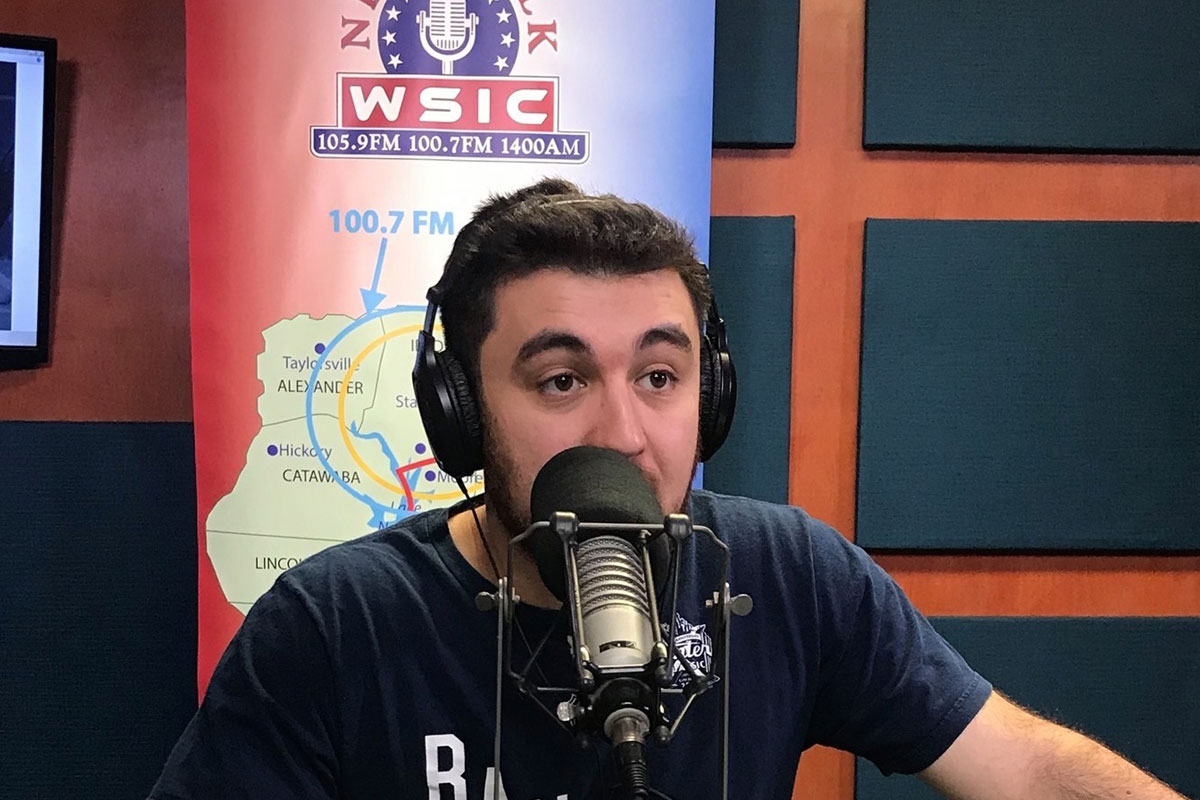 Hosted by the charismatic Joe Berg, our show is designed to keep you up to date with the latest sporting events, provide insightful commentary, and entertain you with funny hot takes. Whether you're a die-hard fan or a casual observer, "The Score Board" has something for everyone.
We pride ourselves on delivering engaging interviews with a wide range of guests. Join us as we chat with local high school athletes and coaches, providing a platform for them to share their stories and triumphs. You'll also have the opportunity to hear from national sports figures who will offer their expert insights and perspectives.
"The Score Board" brings the passion and excitement of sports directly to your radio. With Joe Berg's infectious enthusiasm, you'll feel like you're sitting courtside or on the sidelines, experiencing the thrill of the game firsthand. Expect lively discussions, spirited debates, and expert analysis that will keep you hooked from start to finish.
So grab your favorite team jersey, tune in to "The Score Board w/ Joe Berg," and join us for an hour of high-energy sports talk. We guarantee you won't want to miss a single episode!
In addition to our captivating radio broadcast, "The Score Board w/ Joe Berg" takes your sports experience to the next level with live video streaming on wsicnews.com and all our social media platforms.
Not only can you hear Joe Berg's infectious energy, but you can also see the action unfold in real-time. Catch the excitement on your preferred device as we bring you up close and personal with the world of sports.
Our live video stream allows you to witness the passion, the intensity, and the camaraderie that make sports so special. Whether it's the thrill of a last-minute touchdown, a game-winning three-pointer, or the jubilation of a championship celebration, you won't miss a single moment. Simply visit wsicnews.com or follow us on our social media channels to access the live video stream of "The Score Board." Engage with fellow sports enthusiasts, share your thoughts, and join the conversation as we dissect the latest sporting events and deliver our unique take on the action.
Experience the power of audio and visuals combined, as Joe Berg's enthusiasm radiates through your screen. Don't just listen – watch "The Score Board w/ Joe Berg" and be a part of the game.