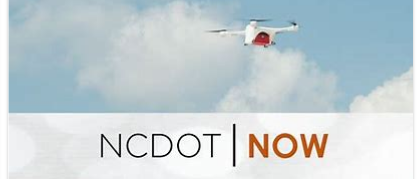 When motorists are stranded on the side of highways, NCDOT's Incident Management Assistance Patrol program (IMAP) is there to help. IMAP trucks are equipped with traffic control devices, fuel, jumper cables and other tools stranded drivers might need.   
Now, IMAP trucks have another tool in their arsenal: drones.  
Drones will be tethered to IMAP vehicles and ascend up to 150 feet to gather video and livestream it to emergency responders and NCDOT's traffic management centers. This instant information can be used to better manage traffic and provide drivers with more accurate information after a crash or other incident.  
Currently, the IMAP program is making use of two tethered drone systems as a part of this pilot, courtesy of NCDOT's Division of Aviation.