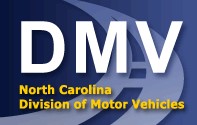 The N.C. Division of Motor Vehicles will reopen the license plate agency, or LPA, in Huntersville beginning Sept. 26. The agency, located at 12101 Mount Holly-Huntersville Rd., was closed Sept. 9 following the discovery of several contract violations by the previous operator.
The Huntersville LPA will be operated by NCDMV staff and will only offer express services to customers, which include vehicle registration renewals, disability placards and 10-day temporary tags.
It will be the first LPA express office in the state. Office hours will be 8 a.m. to 5 p.m., Monday through Friday.
"It was critically important to reopen this office quickly," said DMV Commissioner Wayne Goodwin. "This express office will be our first and we hope to add more services as we can as we aspire to maximize efficiencies and shorten lines and wait times at all our offices across the state."
This express office will not offer title transactions or instant titles. Three nearby full-service LPAs open Monday through Friday include:
Charlotte, 3250-G Wilkinson Blvd., from 9 a.m.-5 p.m., 980-237-9598

Concord, 929-D Concord Parkway S. from 9 a.m.-5 p.m., 704-723-4991

Mooresville, 125-3 N. Main St., from 9 a.m.-5 p.m., 704-663-5472
In addition, services such as property tax payments and registration renewals can be completed online at MyNCDMV.gov.