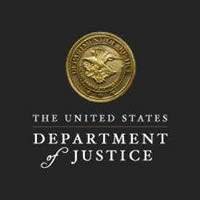 A Greensboro resident was sentenced on December 12, 2022, in federal court in Greensboro for knowingly possessing with intent to distribute cocaine base, possessing a firearm in furtherance of a drug trafficking g offense, and being a felon in possession of a firearm, announced United States Attorney Sandra J. Hairston of the Middle District of North Carolina.
ELLIOTT MAURICE BROWNING, age 32, was convicted of the three above-described charges on August 24, 2022, following a 3-day trial. The offenses occurred in Greensboro, North Carolina.
United States District Judge William L. Osteen, Jr., sentenced BROWNING to a total of 360 months in federal prison. In addition to the prison time, BROWNING was ordered to serve concurrent five-year terms of supervised release and to pay a special assessment of $300.00.
The case was investigated by the United States Bureau of Alcohol, Tobacco, Firearms, and Explosives (ATF) and the Greensboro Police Department. The case was prosecuted by Assistant United States Attorney Veronica L. Edmisten.